Bring the wow factor to your next event with SESdj!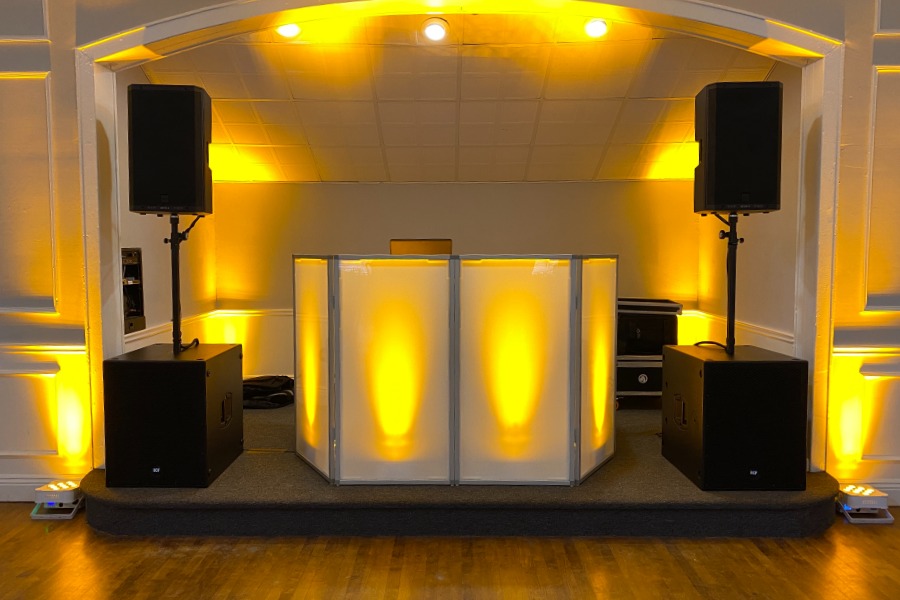 RCF PRO Sound Upgrade
We provide the highest quality sound for your event. An RCF or JBL sound upgrade provides a clean look to your setup as well as superior sound solution.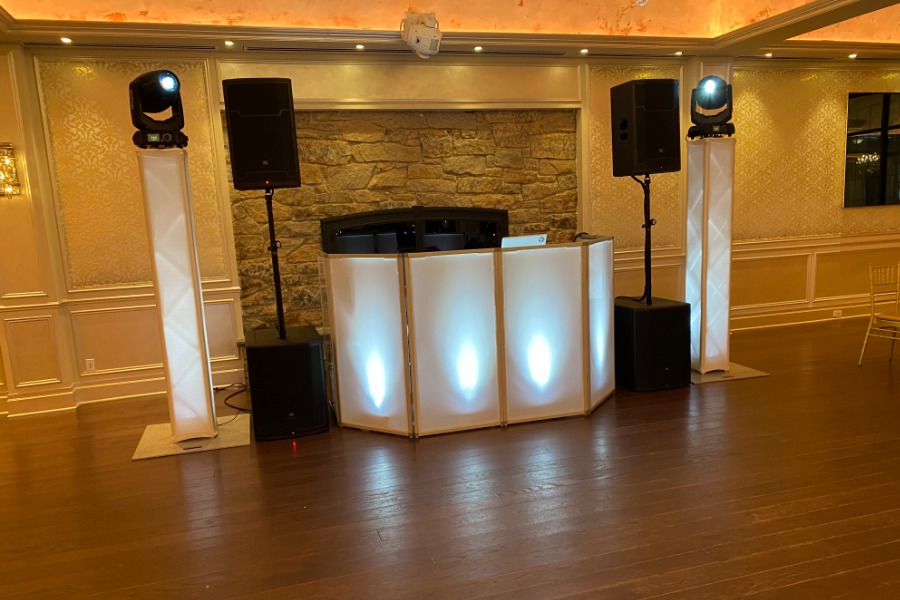 Intelligent Lighting Towers
A pair of 7' white spandex wrapped vertical illuminated columns topped with a powerful computer controlled lighting fixture. This technology delivers spot lighting for special moments and delivers crisp bright colors and shapes that are cast throughout your event.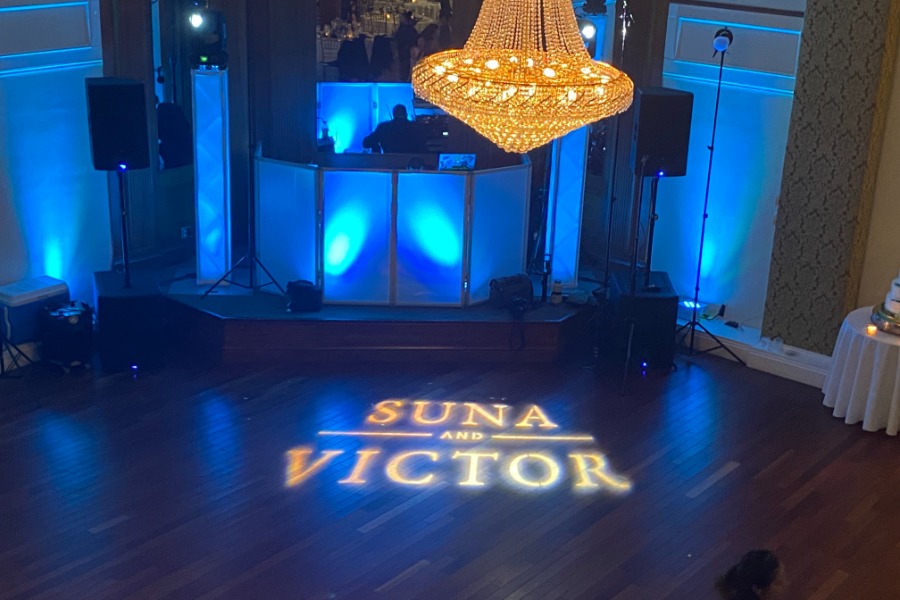 Custom Gobo
Add a custom feel to your event with your own monogram, initials or any design you like. We can project this custom designed monogram onto the dance floor or wall at any venue.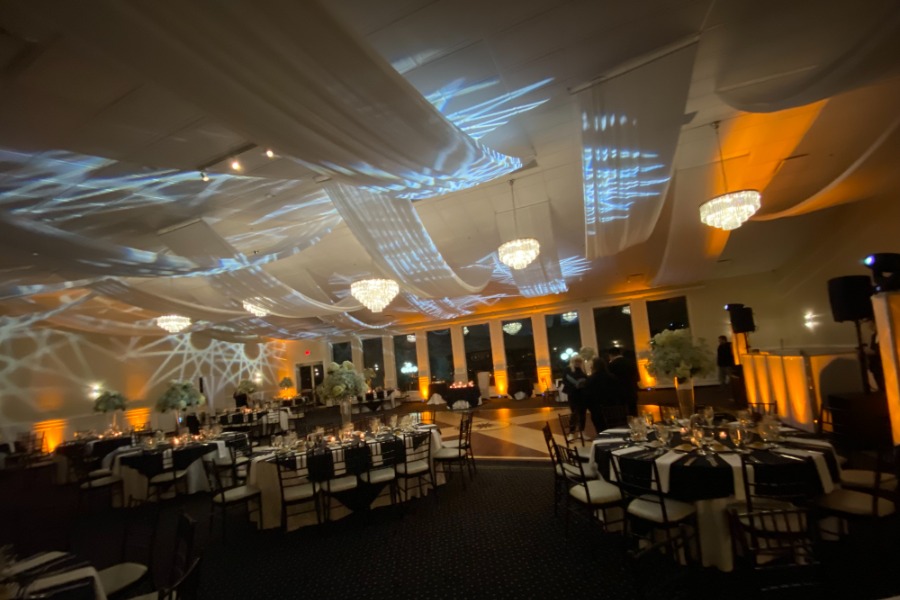 Up-Lighting
Wireless LED lighting units wash the walls of your reception with any colors of choice, creating a dramatic ambience for you and your guests to enjoy.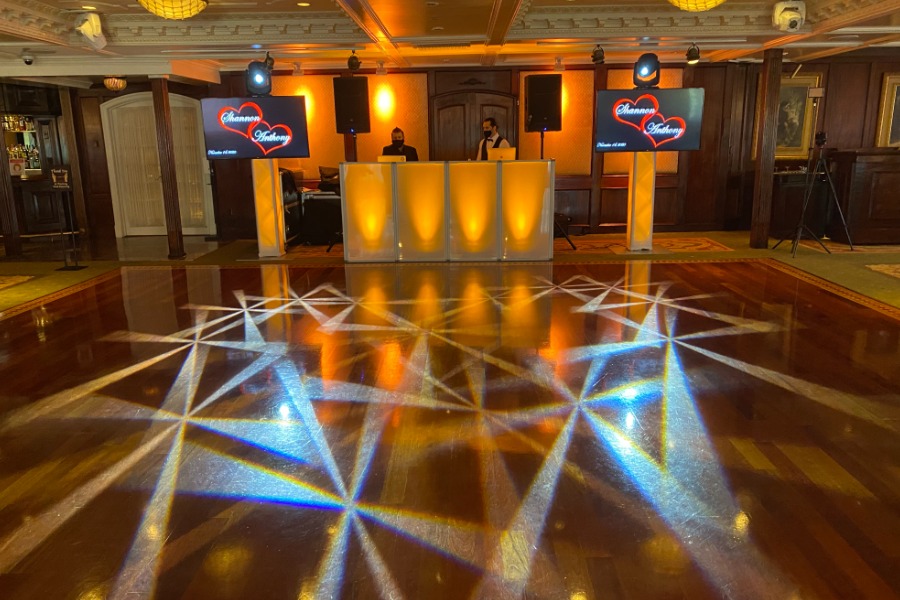 Montage & Zap Photography
Adding a Zap Photographer to your event will help capture all of the special moments while the images are being streamed onto 65" High Resolution Screens. We also provide a photo montage to any package when adding our High Resolution Screens to your event.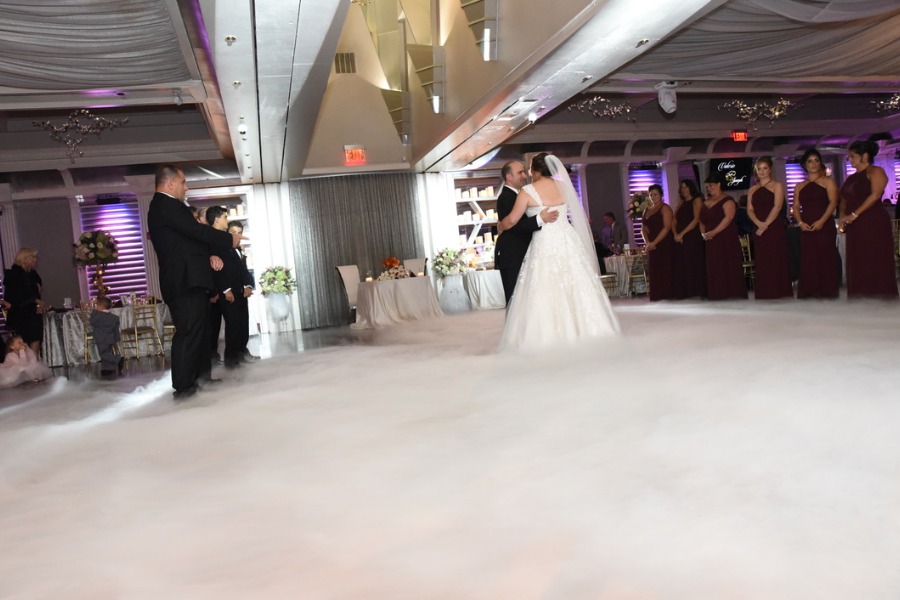 Special Effects
We offer the popular (Dancing On A Cloud) effect for your first dance. This special effect uses dry ice to create the cloud. Cold Spark Machines are also available to add the wow factor for any occasion. CO2 Handheld Cannons & LED Illuminated CO2 Floor cannons are also available for that high energy club feel.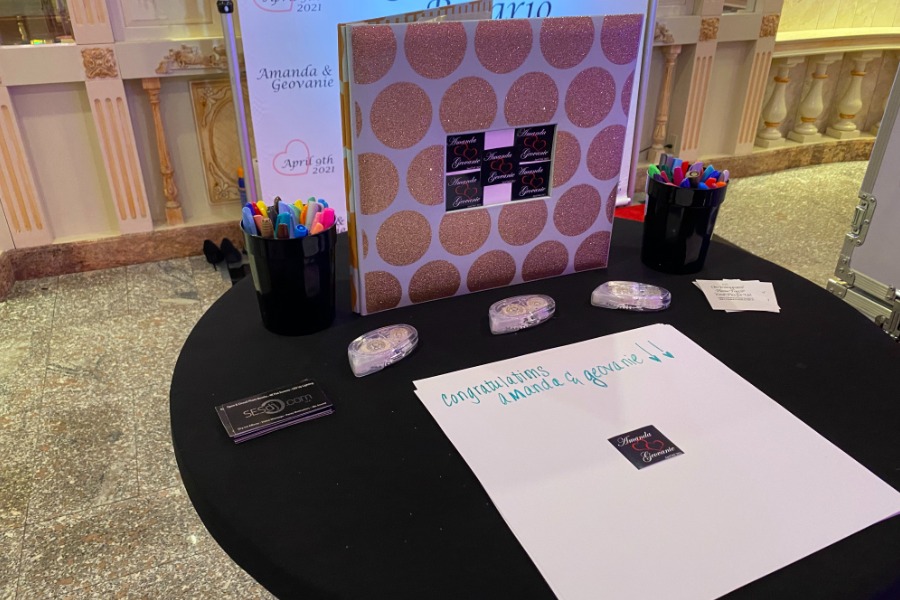 Photo Booth Additions
Photo Booth Additions:
- The popular Scrap Book Table provides guests with markers to write a message & leave a copy of their photo strip inside a leather bound book for the guest of honor to remember the special event.
- The Bubble Photo Booth is an enclosed Igloo style Photo-Booth where guests make memories using the digital Photo-Booth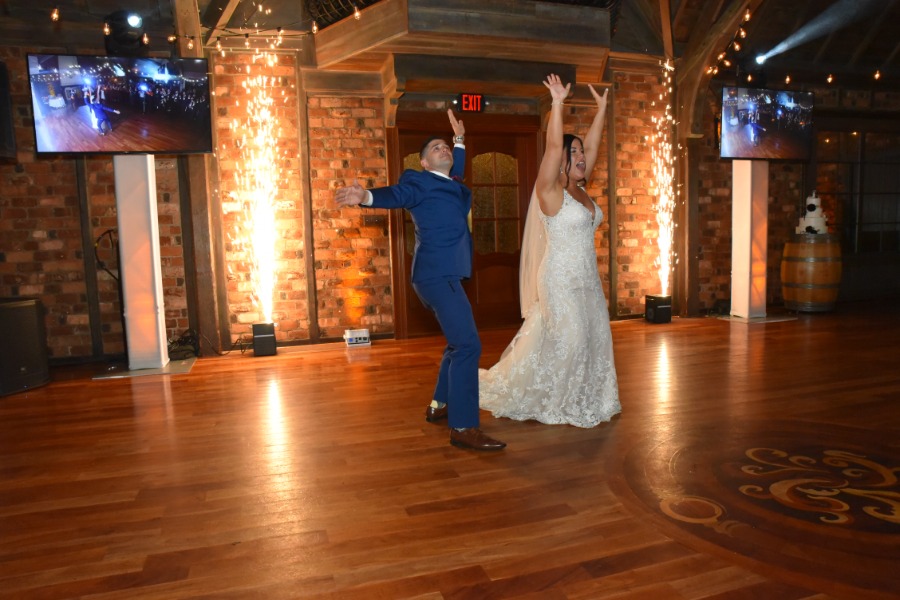 Cold Spark Machines
Indoor Cold Spark Fountain is not a flame, it is an electronically activated element that heats granules with air turbo to send the powder upwards in air and dissipates before hitting the ground. This makes the effect safe for indoor use. You will have no smell or smoke.
THIS EFFECT WILL NOT CAUSE A FIRE.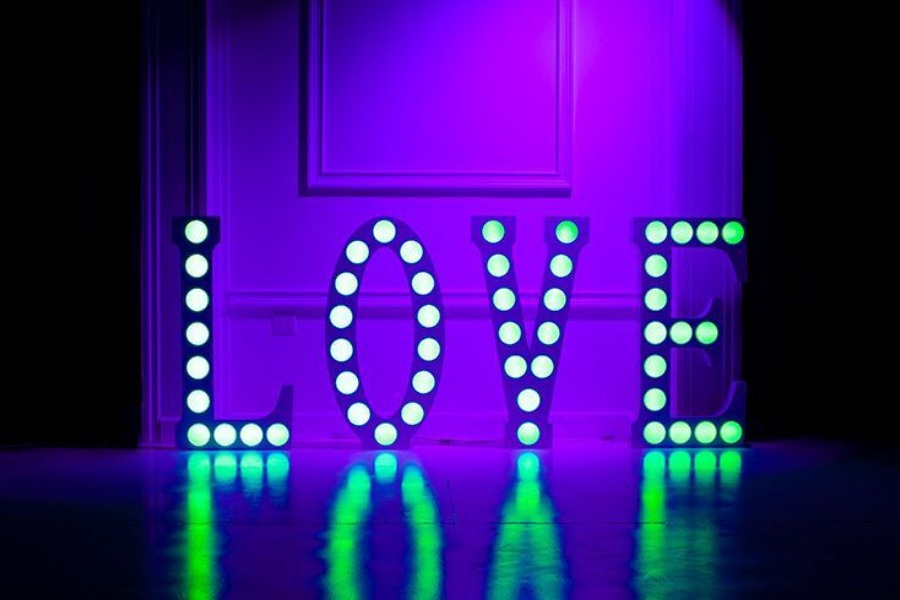 Illuminated LOVE Decor Letters
Add to any of our packages the giant LOVE letters! We can set these up almost anywhere, but they are the ultimate photo prop! They are an absolute must-have for any wedding. Every couple will hang their prints up on the wall for an eternal memory of your awesome wedding.